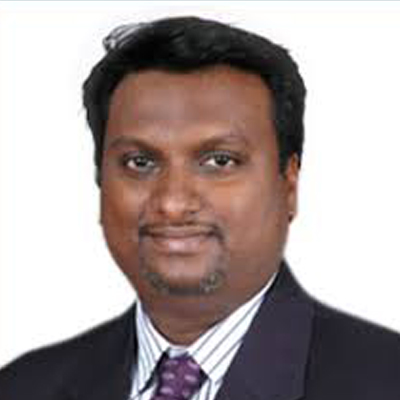 Dr.N. John Nesan
Dr.N. John Nesan Director
Centre for Technology Assisted Reconstructive Surgery (CTARS) PvtLtd. , is a maxillofacial surgeon by profession with a chain of dental clinics running in Chennai. He has over 10 years of experience in working with Rapid prototyping and stereolithographic models, and also being associated with market leaders like Materialise, 3DSystems etc. He is well connected with a wide network of surgeons. A few of his healthcare designs are in the process of being patented. He is also a member of the Association of Oral and Maxillofacial Surgeons of India, International Congress of Oral Implantologists, and Indian Society of Oral Implantologist. His passion is to bring the best in technology to needing patients in India. He is actively promoting the applications of 3D printing to the healthcare community. He regularly conducts CME and CDE programs on 3D printing in medical and dental universities across India.
Dr. Dhaval P Pandya completed his M.D.S in Periodontology in 2007 from Rural dental college under Pravara Institute Of Medical Sciences ( Deemed University) He completed a one year Implantology fellowship program thereafter. He has undergone numerous training programs in periodontics and implantology in India and abroad. He was inducted as a Fellow of the International College Of Dentists (section Vi India, Sri Lanka and Nepal ) and was credentialled by the Intérnational Congress Of Oral Implantologists as their Fellow and Diplomate in 2015. He maintains a private practice dedicated to periodontics and implantology at Mumbai which incorporates 3D technology wherever relevant. He has published in clinically relevant journals at state, national and international level.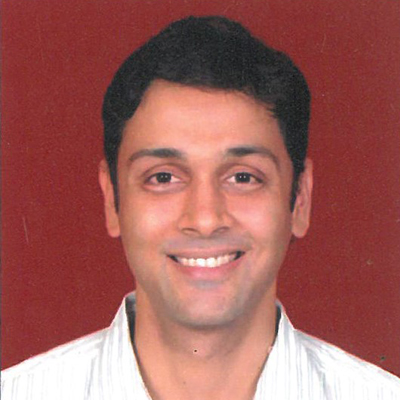 Dr. Dhaval P Pandya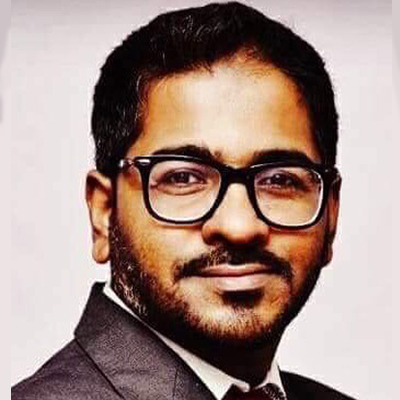 Dr Abdul Hameed
Dr. Abdul Hameed is a postgraduate from KLE institute of dental sciences Bangalore has worked with several oncosurgeon, plastic/cosmetic surgeons, neurosurgeon and orthopaedic surgeon in Bangalore and Mumbai. Besides his academic qualifications he has had extensive training in diverse areas of Maxillofacial Surgery such as Trauma Surgery, TM Joint Surgery, Orthognathic Surgery, onco rehabilative Surgery, Facial Plastic Surgery and dental implants that gives him an unique knowledge of the face…. the lips, the nose, the eyes, the jaws, the teeth and the surrounding structures. After further training in various leading centers across India and abroad, he started his private practice in Mumbai. He is also a consultant surgeon to wockhardt hospitals Mumbai, and many other hospitals in and around Mumbai.
Dr Abdul Hameed is an astute maxillofacial Surgeon, clinician and a reputed implantologist with an inherent clinical acumen and talent with undisputed diagnostic and surgical skills.
He has keen interest in 3d printing technology and utilizes this technology for precise accurate and successful surgery, also presented lecture on this unique game changing technology at various institue and conferences including prestigeos GDC MUMBAI, and Raisoni college of mechanical engineering.
Dr.Thirumurugan S V Mahadhevan is a Dentist, 3D Tech Health care consultant, Clinical research consultant and an Orator who is involved in providing solutions in 3D Technology towards Health care industry for more than 2 years. After completing his Dentistry, he finished MSc in Clinical research (Foundation degree) to explore the clinical trials and regulatory affairs for Pharmaceutical drugs and Medical devices from ICRI/MUSC, UK. Then he got scholarship and finished MSc in Nanomedicine from Cranfield university, UK.
He is working as a consultant for Bio-printing applicationsstart up and also being a Mentor to an Artificial Intelligence start up named Atom360 for Health care diagnosis and surgical treatment. He is also associated with a Dental radiology centre for assisting them on 3D Tech solutions. He had been a pioneer in the field by providing seminars in colleges and conferences while assisting Health care professionals and students for any 3D Technology related applications and projects. He has knowledge on different 3D Printing methods involving Patient specific organ models, Implants, Prosthesis and other futuristic applications on the same. He was closely consulting with premier hospitals like NH, Bangalore and AFMC, Pune for providing solutions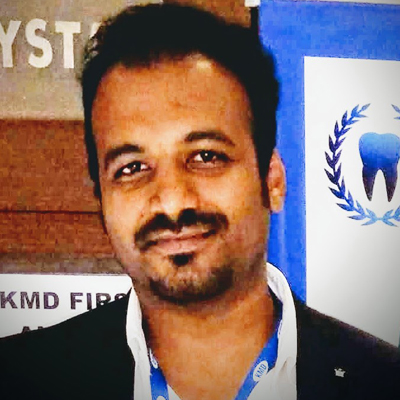 Dr.Thirumurugan S V Mahadhevan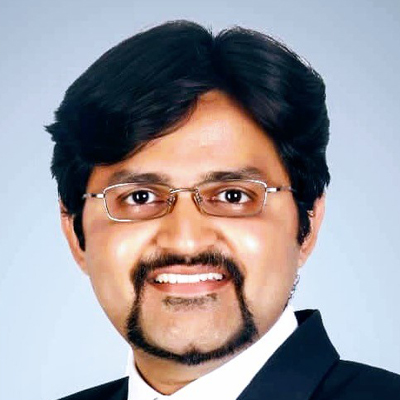 Dr. Anshul Mel
Dr. Anshul Mel , A Bachelor in dental surgeon (B. D. S) through Rajeev Gandhi University (KLE Dental College) in the year of 2010. Master in dental surgeon ( M.D.S (Prosthodontics ) through Rajeev Gandhi University (AME'S Dental College) in the year 2014.
He is practicing as a consulting Prosthodontist since 2014 with his company Digital Dental Laboratory in the name of "AUM SIDDHY PROSTHETIC CARE" since 2014 His skills include managing full mouth cases, various types of implant and prosthetic, cast partial dentures. His expertise is also in the knowhow of latest software to be used in dental, meshmixer, blender and slice 3d. He is an official Exocad trainer, Bredent India and a Member of Indian Prosthodontics Society He is also an Associate member of the 3D Printing World Community Club an initiative of Trinity Media & Marketing Solutions dental community Additional skill set is in digital dentistry, 3d model of bone or soft tissue, 3d model of intraoral scanning, Implant cast with lab analogue, Cast for dental aligners, TMJ appliance, Bite plane, Splints for full mouth rehabilitation, Guides, Implant placement, Guide for ostioplasty before implant placement, Guide for cancer surgery, Guide for orthoganthic surgery, Guide for tooth preparation, Guiding plan appliance for mandibulectomy, Obturator (hollow on request), space maintainer (metalprinting), Maxillofacial and craniofacial reconstruction prosthesis (Ti,PEEK)
Alok Medikepura Anil is an Entrepreneur focussed on bringing about change in his fields of interest - Industry 4.0 with a focus on 3D Printing, SDG 9 - Industry, Innovation and Infrastructure.
He has built India's first commercial 3D Bioprinter. A Made-In-India product, helping create 3D Bioprinted skin within the lab. His short-term goal is to empower the cosmetic and FMCG R&D community with viable alternatives to animal testing. His long-term goal is to explore clinical applications for 3D Bioprinted skin and empower other researchers with his proprietary 3D Bioprinting technology. His aims is to collectively work towards creating organs in the lab and one day making the world free of organ transplant wait lists. His company is funded by various grants from Indian central and state governments, Lockheed Martin and TATA Trusts. His mission is to build an impactful Made-In-India product, for the benefit of the worldwide healthcare community. He is a Member - World Economic Forum 3D Printing Expert Network.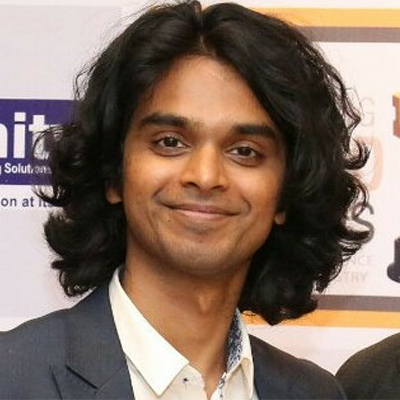 Alok Medikepura Anil